Though I've been sick the past week, I've been following the stories of Soth Rey and
leprous indigenous people
from the countrysides of Cambodia. Most people I grew up with didn't think that leprosy still existed, (and it doesn't have to,) so seeing the pictures and stories of these heartbreaking diseases leaves you with quite a bit of perspective. (If you haven't heard of Soth Rey's
story
, or how she is doing
now
, you can find it clicking the links. If you want to help, go
here
, but beware the graphic before/after photos.)
This is a definite side of Cambodia: heartbreak. Amidst the smiling faces and generous people there are so many issues left in a country still recovering from a bloody past and struggling to build a middle class. The two largest industries here are textiles and tourism. While the economy has been growing since 1995 when the government changed from a planned economy to a market-driven economy, any political unrest slows that down. As there are to be elections soon, we will see how it goes this time.
Here's an online photo from the textile section of the Russian Market: One of the famous textiles is the silk
Ikat
. They remind me of the Guatemalan traditional woven textiles.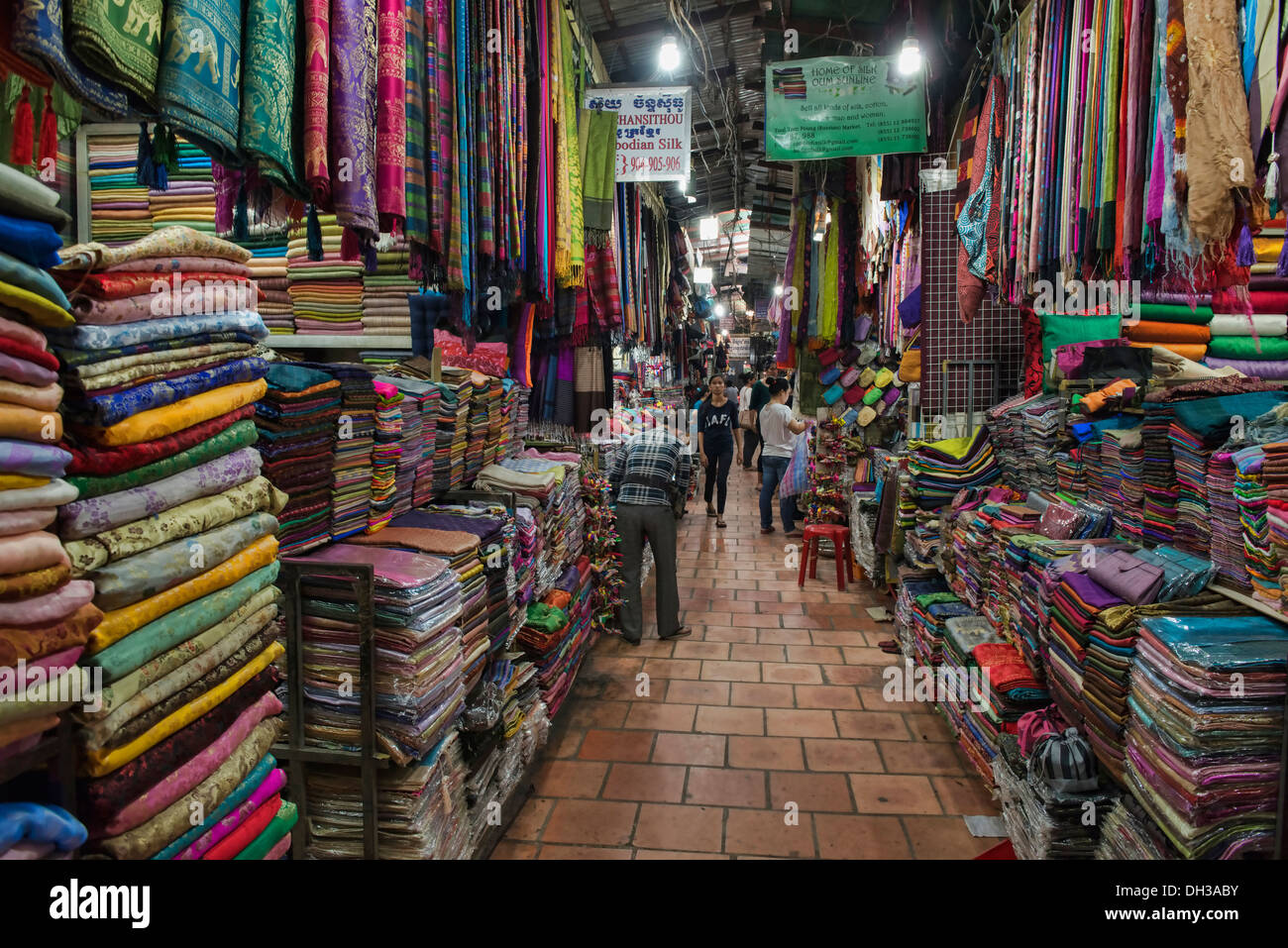 Speaking of industries, did you know (according to Google) over 30,000-60,000 tons of cashews a year are grown in Cambodia? The majority are shipped to India and Viet Nam for processing, though. In 2015 (at least) there was a push for support of local farming AND processing to create jobs locally and there's a cashew peeling factory in the Kampong Thom province. Hopefully the job market will continue to grow.
Cashew trees show a completely different part of Cambodia than the city. While we've avoided the country until the baby was born, since people usually get sick from mosquitoes there, perhaps we will get to see more of it soon. (And take a good mosquito repellent.)